Are you looking for a
Business Plan Consultant?
Schedule your company strategy right session now
- About Us
Welcome to Compact Info, your partner in creating exceptional digital experiences. As a leading website development company, we specialize in crafting innovative and effective solutions that empower businesses to thrive in the digital realm.
Certified Professionals
Experts
Best In Industry
Always With Clients
0
+
Projects Successfully Delivered
- Our Strategy
The first meeting
Understanding the Requirement
Understanding the client's requirements is a critical first step in any web development project. It lays the foundation for a successful collaboration and ensures that the final product aligns with the client's goals.
Request any existing documentation, project briefs, or materials that the client has related to the project.
Research the client's industry, competitors, and target audience to gain a comprehensive understanding.
The second meeting
Documentation And Presentation
Once the requirements are finalized and agreed upon, document them in a formal agreement or contract. Include details about the project scope, responsibilities, timelines, and costs.
Obtain the client's signature or written confirmation to proceed.
Consecutive meetings
Maintain Clear Communication:
Throughout the project, maintain open and transparent communication with the client. Provide regular updates, seek feedback, and address any changes or deviations from the original requirements promptly.
The final meeting
Project Delivery
Effective project delivery ensures that the client receives a fully functional, secure, and optimized website or web application that meets their requirements. It also sets the stage for ongoing client relationships and potential future collaborations.
- Testimonials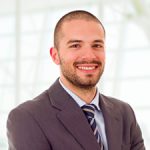 Working with Compact Info was an absolute delight. Their team's expertise in web development turned our vision into reality. They meticulously crafted a responsive and user-friendly website that perfectly represents our brand. The attention to detail and seamless communication throughout the process made us feel confident in our choice. We highly recommend Compact Info for anyone looking to elevate their online presence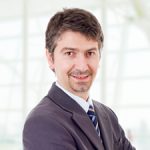 We partnered with Compact Info for a website overhaul, and it was a game-changer. Their team's technical prowess and creative approach transformed our online platform. Not only did they exceed our expectations in terms of design and functionality, but they also ensured the site was optimized for search engines. Our web traffic and engagement have skyrocketed since the launch. Kudos to Compact Info for a job well done!
I can't thank Compact Info enough for their exceptional web development services. From the initial concept discussions to the final launch, their team displayed professionalism, expertise, and a genuine dedication to our project's success. They seamlessly integrated complex features and ensured a responsive design across devices. We're incredibly proud of our new website, and it's all thanks to Compact Info
– Are you looking for a
Business Plan Consultant?
Schedule your company strategy right session now